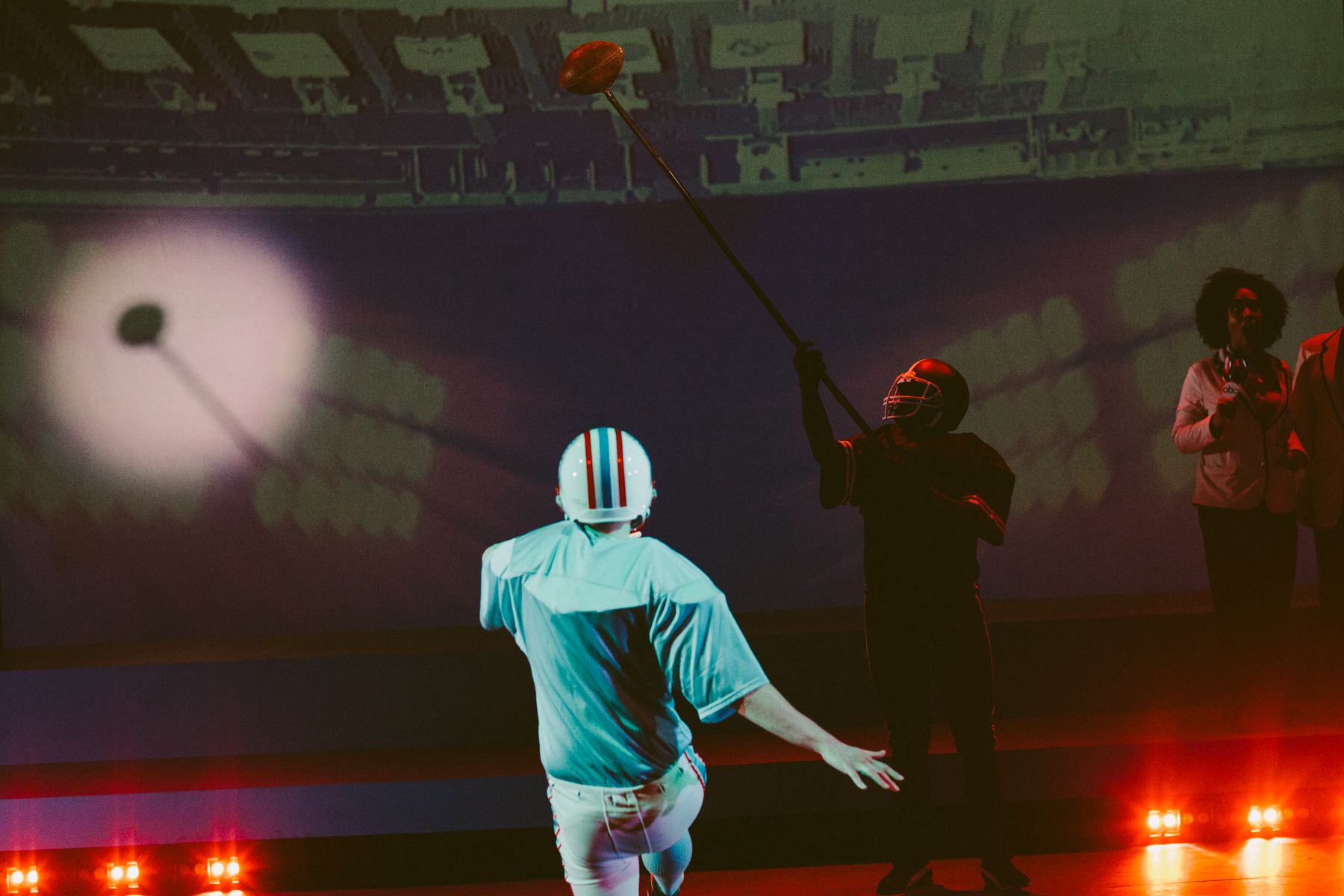 NFL Films Presents Bum's Opera 14 October 2014
Published on Nov 26, 2014
This segment appeared on NFL Films Presents, Show #7: How Did We End Up Here? (Julius Thomas, The Secret Garden, The Bum Phillips Opera), and aired Oct. 14, 2014 and Oct. 19, 2014 on Fox Sports 1. (Courtesy of NFL Films Presents)
BUM PHILLIPS
Commissioned and produced by Monk Parrots (New York)
Music by Peter Stopschinski
Libretto by Kirk Lynn
Direction and Production Design by Luke Leonard
Photos by Corey Torpie Photography
All rights reserved, Copyright 2014

"a tour de force...undoubtedly - a fine evening's entertainment." - New York Times
"This is not your typical night at the opera...unique, audacious, quirky, a proud underdog striving to succeed on its own terms." - USA Today Sports

"The opera world would be wise to take notice of Bum Phillips. It's exactly that kind of opera that can build bridges to non-traditional audiences." - Maxamoo

"You're in for a treat 'cause there's a lot of talent on view in this production...The music by composer Peter Stopschinski is stunning...it's bound for even bigger venues and accolades." - The Artsy Voyager

This world premiere opera celebrates the improbable life of Bum Phillips, a National Football League legend and American icon. Inspired by Phillips' motivational skills and homespun principles, this epic portrait of Bum Phillips pushes the boundaries of where and for whom opera is staged. This new work from Monk Parrots features composition from Peter Stopschinski and a libretto by Kirk Lynn, both members of the award-winning theatre collective Rude Mechanicals.
Production History

Texas Premiere
September 24, 2015
The Stafford Centre, Stafford, Texas

World Premiere
March 12-30, 2014
La MaMa Experimental Theatre Club, New York
BUM PHILLIPS - Work Sample